Mon, Sep 22, 2008, 1:03am
iGraffiti Art: Volume III
V
olume III of user contributions to the
Art Space
, all created using our iPhone app,
iGraffiti
. This set is from July 25
th
thru August 5
th
. There's no theme to this bunch, which may be all for the best. It's a random set showing interesting different directions.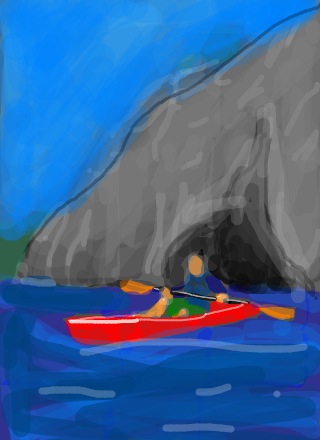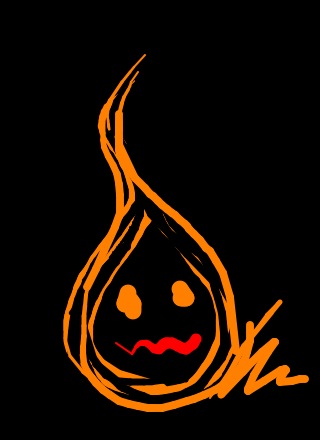 The boating picture really was inspired. Again, this was an early drawing that made me realize that others could do far better work with this program than I was able to do to that point. The picture has a nice painty feel to it. In a completely different style, the pumpkin fire head guy: cool!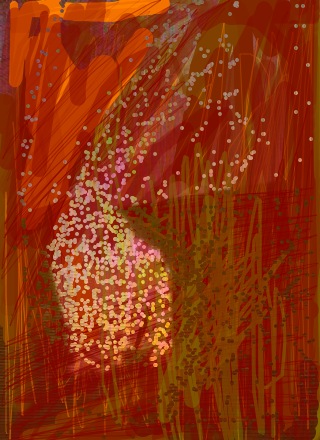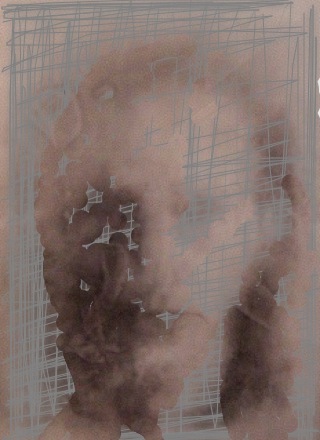 On the left, an interesting abstract in blood-orange. Not sure why my eye likes it.
The scratchy, glass-like image to the right has a wonderful ghostly feel to it. I'm really not sure how it was done still. I can imagine the following happening: a photo is taken of someone, then a solid transparent layer drawn on top. Save the image, then load it as a background image, scratch on top of it with a thin brush, then erase the areas of the face. If that's not the technique, then I'm stumped, but it's a very nice effect.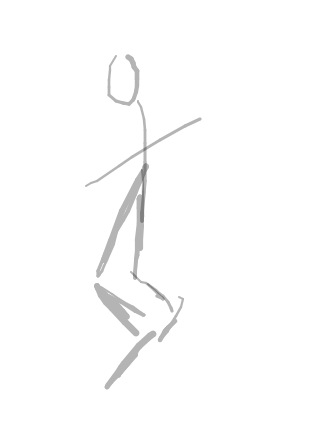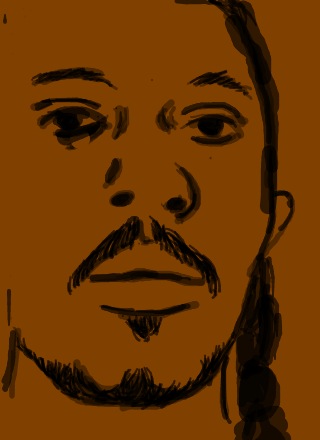 The dancer (? at least that's what I think of it as) on the left is just a good example of an elegantly minimalist drawing that is somehow very enjoyable. To the right, a really nicely drawn face. Perhaps a photo was taken, drawn on then erased? Perhaps an impressive freehand. Either way, very well drawn.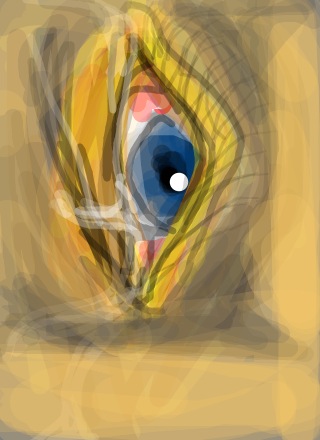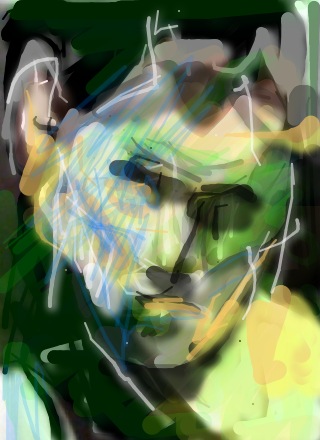 Both of these really grabbed my attention. Perhaps eyes are too easy a subject for humans to want to look at, but something about this sideways eye seems particularly good. The layers of blue in the pupil, and then the multple layers of grey, tan and yellow around the eye. The green, Phantom-of-the-Opera-meets-the-Hulk type guy on the right has an almost comic book appeal, but still seeming just real enough to be a bit more menacing. Both of these images seem like they were based on a background image which was later erased. They would look good near each other in a small gallery.